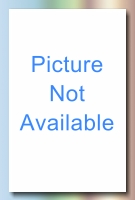 ---
Product Code:
UB077
Title:
Jerald Tanner's Testimony
Author:
Jerald Tanner
Publisher:
Utah Lighthouse Ministry
Price:
$2.00
Date:
1987
Pages:
37
Additional Info:
Typed transcript of Jerald Tanner's Testimony.

For CD version click here.

---

Description

Typescript of the audio tape set. Information on Jerald Tanner's life and Utah Lighthouse Ministry.
---
---
Authors Only | Authors with Titles | Titles by Category | Titles Only
---
Home | FAQs | What's New | Topical Index | Testimony | Newsletters | Online Resources | Online Books | Booklist | Order/Contact | Email | Other Websites